On Painting Sunflowers
"Inspiration exists, but it has to find you working." Picasso
Just before her escape on the night of September 20th, I started the last painting of my series of 21. I thought I could wrap things up that night by painting a field of sunflowers. I started the painting. When I got to this stage, I could have walked away from it and been done with the series.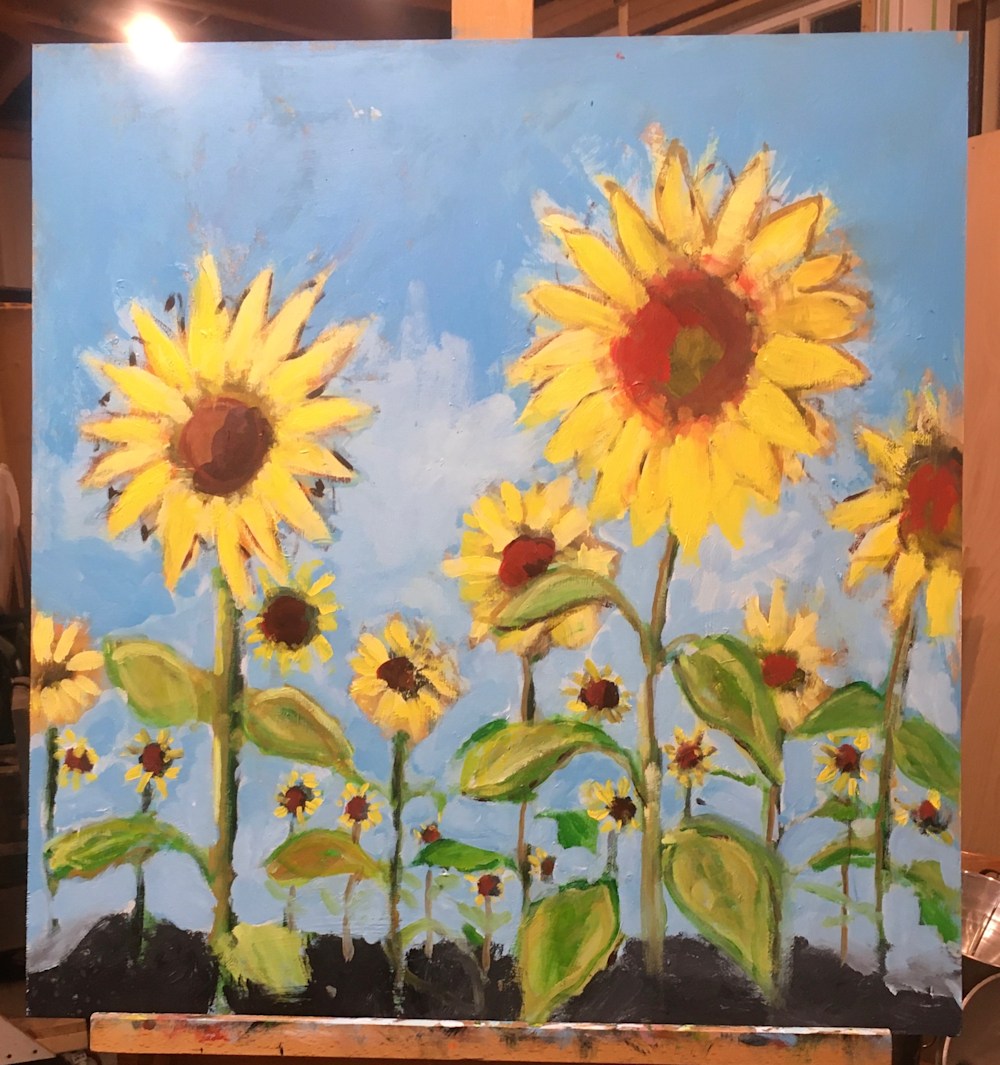 Sunflower 21
Something or someone whispered in my ear, "This is not the place to stop!" I might have said, "This is not the place to stop."* I was searching for something that I wasn't seeing. I had reached a je ne sais quoi moment.
I painted layers of paint over layers of paint finding nothing to be happy about. Self-doubt started to bug me. "You should have stooped back at easy peasy!" echoed in my brain. I left easy street and there was no way to return. I was in the Nitty Gritty. The paint got so thick I couldn't paint on it anymore. Frustrated I decided to destroy it so no one would ever have a chance to see it. I grabbed a chisel and began scraping. Layers of paint peeled away. I scraped and scraped. When most of the paint was removed, I arrived at a place where intuition replaces intention. I was in a place I call my home away from home, where order and disorder share the same address. I grabbed my good old chip brush and went to town. The more I worked, the more I liked what I saw. I left the studio around midnight feeling happy and satisfied. I don't remember if I fell asleep with a smile on my face. I'd like to think I did. Here is the final result.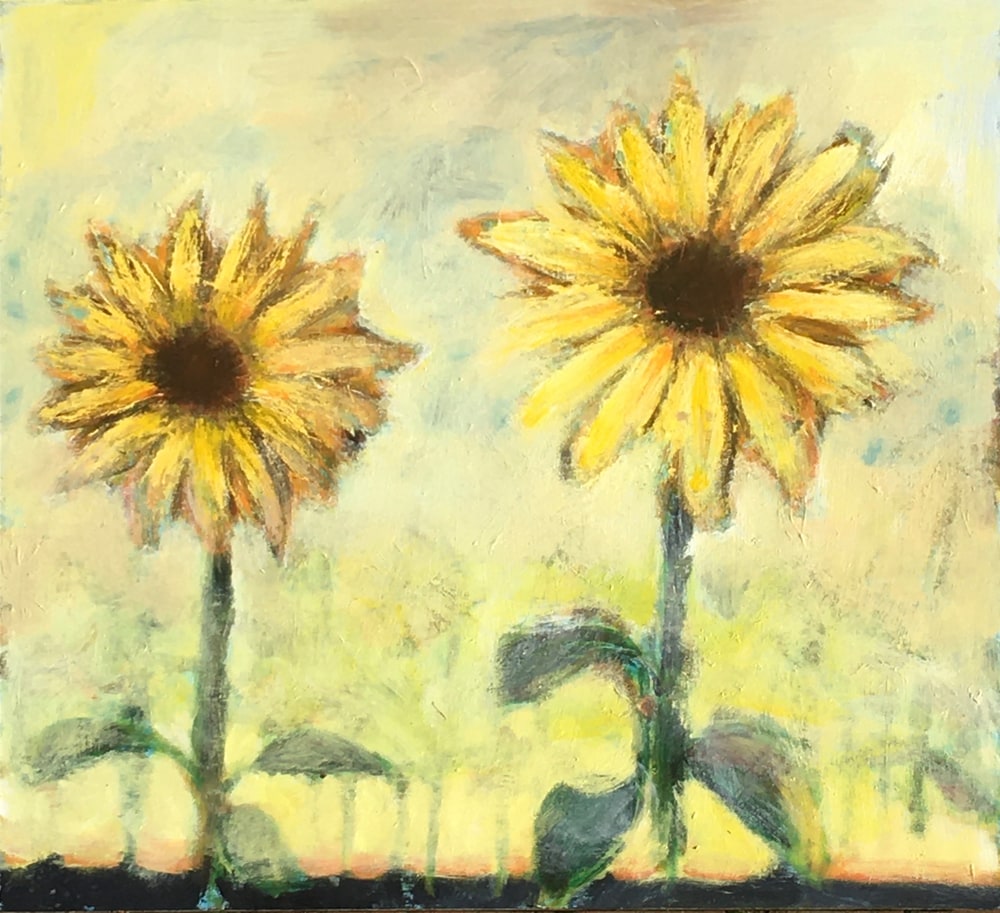 Sunflower 21, final state
I woke up with an all too common thought. Do I have the dreaded "You looked great last night, but this morning you sure look different". As I looked at the painting with fresh eyes, I saw summer fading and dissolving away. The two sunflowers in the foreground seemed to be ready to crumble at any moment. Inspiration had found me.
What do you think? I'd love to hear your thoughts.