Making a habit
In May 2007, it was my time to return to my true vocation after putting it on the shelf for years.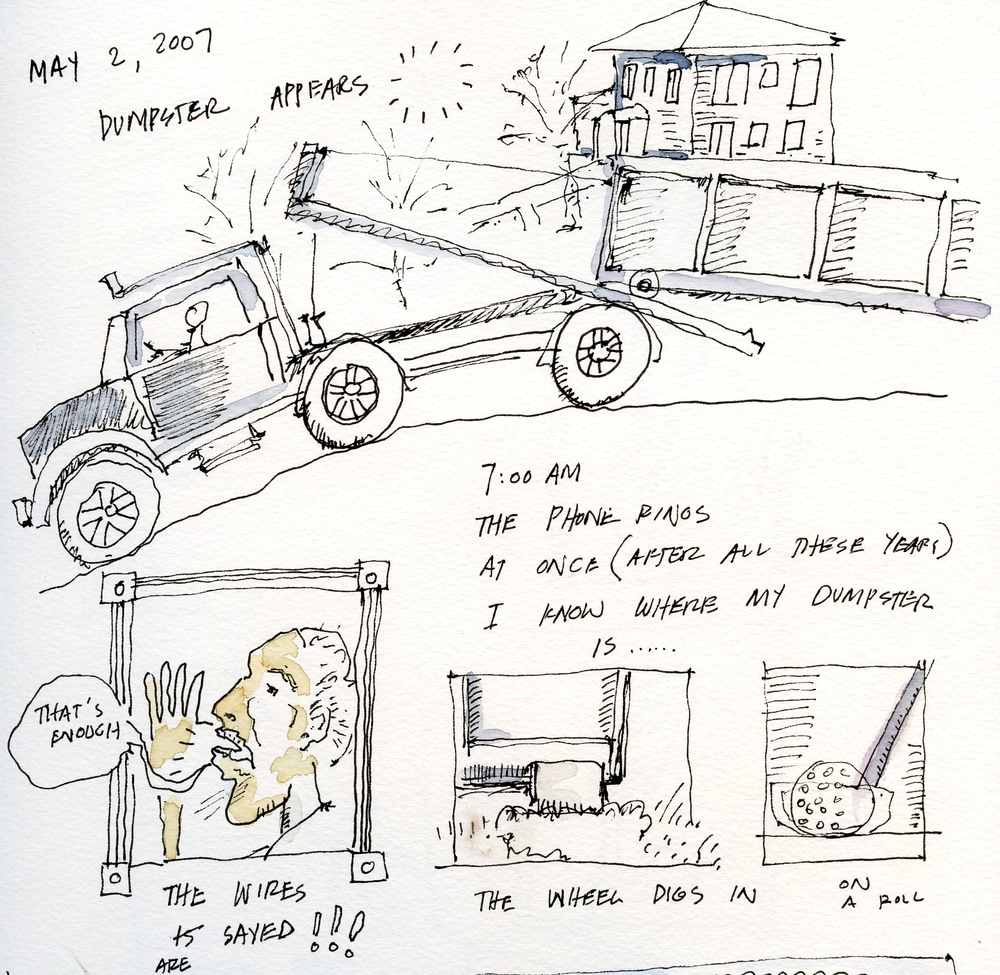 On the morning of May 7, 2007, as I started to remodeling of our kitchen, I began a series of drawings, watercolors, and wordplay I called "Early Morning Drawings". Every day I would get up early in the morning, fix a cup of coffee and English muffin, and settle in for a drawing session. As I opened up the notebook I was working on that day, I put the date on a new page to begin the day's drawing session which lasted for an hour or two. These daily sessions went uninterrupted for five years.
The only way I describe my process in this work is that I'm "swimming in the cosmic sea". I don't want to get all mystical about it but until you've been swimming there, that's about as good a description as I know of. Some people use "in the zone" or "in the flow". Whatever you call it, the cosmic sea is full of creative juices.