When an idea puts a smile on my face
I love ideas that make me smile.
One day I had an idea. How to reimagine Davy Crockett? What if Davy Crockett learned to scuba dive and the tail of his coonskin hat doubled as an air hose?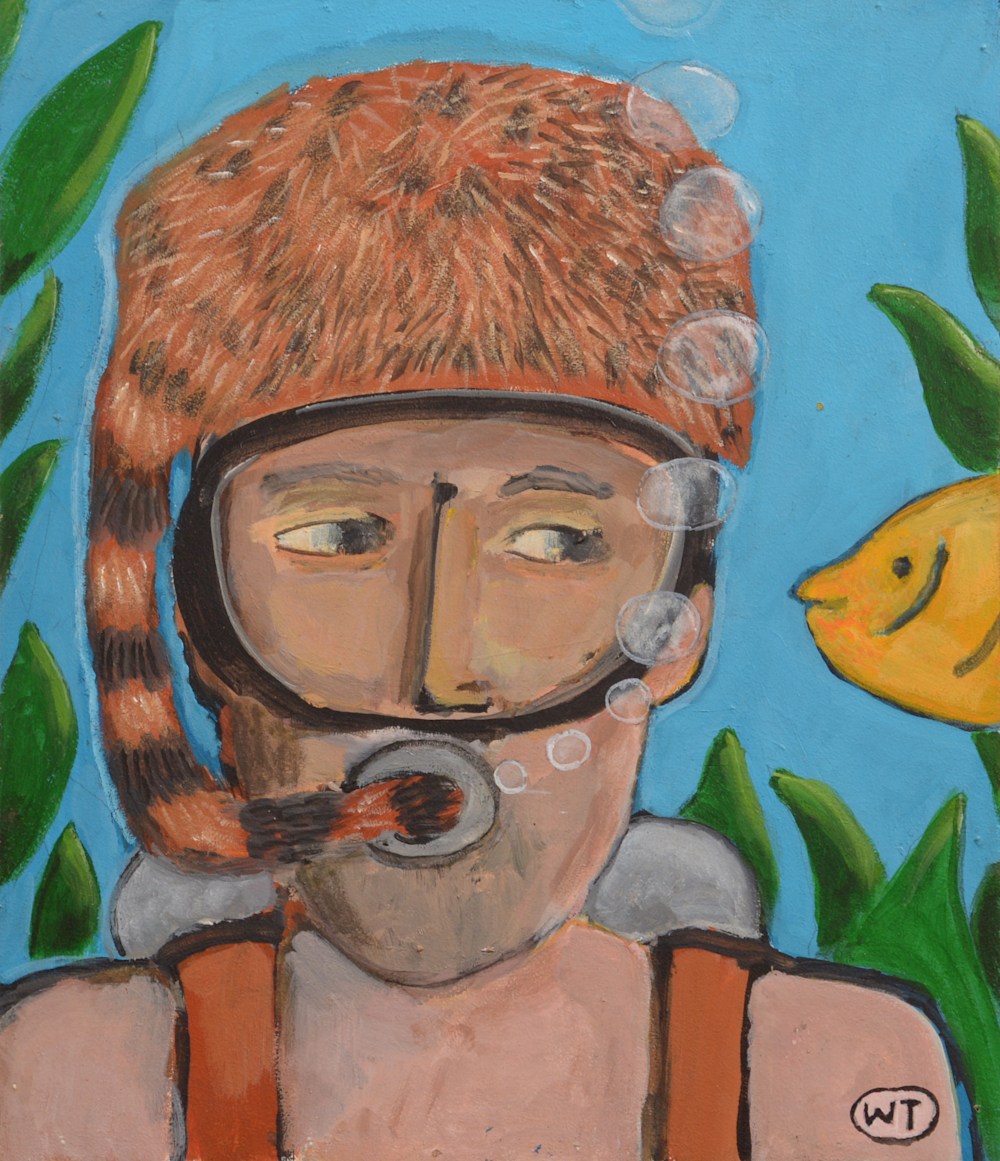 That idea was absurd enough to make me smile and silly enough for me to paint it. I hope this idea will put a smile on your face too. What do you think?